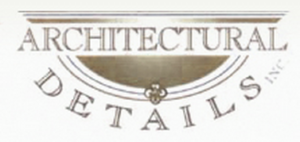 Architectural Details, Inc. is a U.L. and C.U.L. Listed manufacturer of quality lighting fixtures for commercial and residential applications.
Product Families: Architectural Details, Inc. product line of hight quality lighting fixtures combine design, innovation and energy efficiency in complementary ceiling, wall and floor applications. Most scones meet ADA guidelines.
Custom Lighting: Architectural Details, Inc. started as a custom lighting manufacturer and we have a group of highly skilled craftsman in our fabrication & finishing shops to meet your needs for quality custom lighting. Our design & engineering department can help make your project cost effective through value engineering and design input if needed.
Restoration: Our skilled craftsmen also have experience in refurbishing lighting fixtures to better than original state including matching finishes and material alloys.
Custom Finishes: Architectural Details, Inc. can create unique custom finishes on brass, steel, aluminum and copper. We gladly furnish samples of any material and finishes upon request.
Engineering Capabilities: Architectural Details, Inc. offers complete design and engineering services to help you develop your project. We offer conceptual sketches, presentation drawinging, renderings and complete shop drawings upon request. We use AutoCad to increase our in-house design and manufacturing efficiency and to enable us to coordinate with vendors for Laser and Machine work.
Superior Service: Customer satisfaction is vital to our company's success. We strive to provide only top quality workmanship at a competitive price. We will provide superior service to your clients, in a timely manner with quality that will meet or exceed your expectations.
We invite you to call us to discuss current or future projects, or schedule a presentation of our services and/or tour of our manufacturing facility.